Fremont Knights
From The Urban Dead Wiki
Jump to navigation
Jump to search
Inactive Group

Fremont Knights are no longer active. Its group page is preserved for archival purposes. Please do not edit this page. This group was reported inactive on 12:53, 13 January 2009 (UTC) Not Inactive?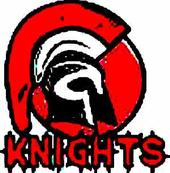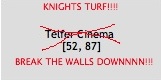 About Us
The Fremont Knights are composed of high level humans who's main goal is to kill all zombies in southern west grayside. The members consist of The Lotus, Danny Carpenter, and nomatch54.
What We Do
We hold down the fort at Telfer Cinema. We will offer help. We protect ourselves and try to keep the area clear.
History
Before the zombie outbreak the Fremont Knights were a dominating hockey franchise.
How to Join
Submit your resume to knight_visionn@yahoo.com
Recent News
February 19th Nomatch54 is joining the Fremont Knights, please make him feel welcome.
February 18th No zombies within sight. Continuing to hold down fort.