Nulty Auto Repair
From The Urban Dead Wiki
Jump to navigation
Jump to search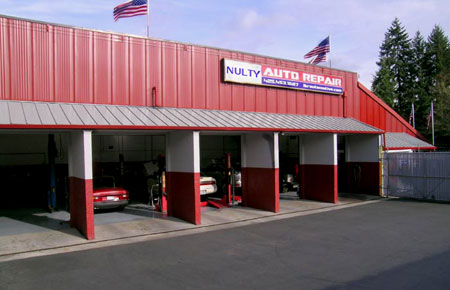 Description
Nulty Auto Repair was a small automotive repair shop located in the suburb of Rhodenbank alongside the border with Rolt Heights to the south.


Barricade Policy
In accordance with the Rhodenbank Civil Defense Corps barricade plan the location should be Extremely Heavily barricaded at all times. The true purpose of this building is to serve as a heavily fortified shelter for Malton's veteran survivors.


Current Events
November 9th, 2009 - Nulty looks secured. 6 survivors, EHB++ with power on. Scrounge for fuel can now then check out western Rhodenbank. --OO Willie 07:28, 9 November 2009 (UTC)
Oct 23 2009 - Looking from Marcellus, nulty is repaired and powered up. Necrowatch indicate no presence of zombies outside. Unsure of barricade status ... will check later when AP recovers enough. --OO Willie 07:40, 23 October 2009 (BST)
update - inside Nulty now ... EHB at least, fully powered with 4 survivors including myself all in perfect health. --OO Willie 07:57, 23 October 2009 (BST)
Oct 16 2009 - A survivor just reported nulty to be breached and ransacked.
Oct 15 2009 - Building repaired but no gen and empty. Barricades at VSB and I took it up to VHB.
Update: - found a gen and fuel, building is powered up now
Oct 04 2009 - it was EHB with gen + survivors since 9/18/2009 but no more ... building is gutted like a dead fish ... no known survivors. A disturbing trend as Marcellus hospital above is messed up similarly. This resource corner is the closest "safe" resource jumping point heading to the mall next town. --oO_Willie 02:00, 4 October 2009 (GMT+8)
Sept 21 2009 - Not safe. Doors left wide open. 1 zombie inside. --Mx311 02:59, 22 September 2009 (BST)
---