The Argile Arms
From The Urban Dead Wiki
Jump to navigation
Jump to search
the Argile Arms
Pegton [86, 59]
Basic Info:
Pubs have no internal descriptions, apart from "...an abandoned pub."
Arms can be barricaded normally.
Description
History
The Argile Arms was a watering hole built some fifteen years before the outbreak. It was named thus because the owner, Dan Argile, was once a U.S. Marines war veteran who served in the Vietnam War, and moved to Malton following his subsequent discharge. The "Arms" signify the fact that he still loves his gun-toting life, and the Arms was known to carry a mini-gallery of replica rifles from the Civil War era to present-day, on top of being a great place.
Business was very brisk at the Argile Arms ever since it opened, and evidently there were plans to turn the pub into more, with several karaoke machines found across the place on top of a whopping ten pool tables all stacked in a dusty corner of the pub.
Sadly, though, Dan is now lost to the zombies and his son, Gareth, occasionally maintains the pub while shuttling around and helping other survivors in and around Vinetown.
Barricade Policy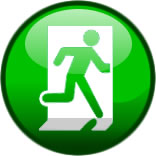 Entry Point. Keep at VSB++!
Current Status
For Future Help, recording a date to the building status is recommended.
14 February, 2008 You are inside the Argile Arms, an abandoned pub. The building has been heavily barricaded. A portable generator has been set up here. It is running. The bar has been decorated with a skull and two bird skeletons. Somebody has spraypainted Obey Giant onto a wall. --Friscokid 20:26, 14 February 2008 (UTC)
24 July, 2007 You are inside the Argile Arms, an abandoned pub. The doors to the street have been left wide open. Somebody has spraypainted zeds fear the scarlet light onto a wall. --Dzia 16:45, 24 July 2007 (GMT+3)
10 July, 2007: Unknown at this time. --Bono Landy 17:28, 10 July 2007 (BST)
---