The Burchell Arms Regulars/News Test
From The Urban Dead Wiki
Jump to navigation
Jump to search
The Burchell Arms Parish Newsletter
<bigBURCHELL ARMS SOSHULL MEEJAH EXPLOSION

THE BUTCHELL HAM regulators today joined the world of social media.


If you wish to contact them. Basically if no-one else can help. And if you can afford it. Maybe you can twat us. Or facebook us.

Tweet & Follow @BurchellBarkeep Or like our Facebook Page
<bigDANGER LIGHTSWITCH IN SHOPLIFTING FURY

DANGER LIGHTFOOT today spoke out against the griefers who keep stealing his range of lovely frilly ladies underwear.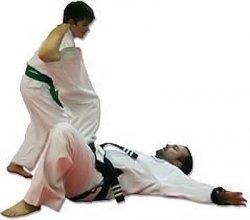 Lycheefoot, 62, went on record as saying he was furious that his knickers kept being pinched and that he would 'fist' the next 'shithouse' who 'laid' hands on his 'pants'.
Dangle Rightfoot, 82, has done 'bird' for bopping griefers in the past, and has a Rouge Gallery record 'as long as your arse'.
Dank Blighthut 14, is the Team Leader of the Knights Watchmen, a group of alleged people who work the BAR Deadbeat List incessantly, bringing a solid pasting to anyone foolhardy enough to get themselves on the list. They get on this list through injudicious use of such behaviours as GKing, PKing and coming round our 'Manor quoting such seditious works as the Rogue's Gallery. It is for this reason that Lightfood is given free Werther's Original by older people across the whole north east.
<bigLOST BOY

Syzpid O'Callaham today was decalled lost at sea after hitting rocks off the coast of Filey. The SS Syzpid went down with all hands. There were two of them. It is not known if any hands were saved. The Syzpid was carrying ammunition and paracetamol.
It is thought the rocks were not feeling too good. Syzpid had been performing in the BAR's own travelling bukkake circus drunk tank, trying to tag and graffito the BAR's message across the whole of Malton, like some demented Banksy.
<bigADVERTISING FEATURE

WHY NOT DRINK BOOZE?! YOU'LL MAKE NEW FRIENDS AND LOOK COOL.