Whitlock Way Railway Station
From The Urban Dead Wiki
Jump to navigation
Jump to search
Whitlock Way Railway Station
Pegton [81, 59]
Basic Info:
Train station. No trains are running.
Among the internal descriptions found in Railway Stations:

"Its platforms are empty, its departure boards blank, all trains having left the city during the evacuation."
"…a fire-damaged white-stone building surrounded by lawns. Behind railings, you can see railway tracks disappearing into the surrounding city."
This building can be barricaded normally.
Whitlock Way Railway Station is a rail station formerly serving southern Pegton. It lies on the Red Line between Perks and Colwill Stations.
Description
A picturesque Victorian station.
History
Pegton-born and bred engineer, Willard Whitlock, is memorialised in the name of this branch line station, and officially also in the name of the street which leads to it, Whitlock Way, usually known as as Jacquet Walk.
Although overshadowed by the far busier Norton Square Railway Station, which was the main junction for eastbound trains and trains arriving in Malton from the eastern counties, this station remains an icon of Malton's glorious Steam Age years.
Willard Whitlock, in partnership with William Whitehead and Walfrid Warburton, all of whom were friends since their schooldays at Leaman Grove School, developed the efficient and reliable Walloper locomotive. A century later their company was to become the multinational engineering conglomerate 3W.
Barricade Policy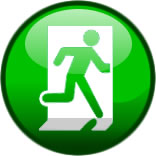 Entry Point. Keep at VSB++!
Current Status
For Future Help, recording a date to the building status is recommended.
July 19th, 2009: In ruins, one survivor, unknown zombies outside
July 10th, 2007: Unknown at this time. -- Bono Landy 17:28, 10 July 2007 (BST)
---