Factory 82,19
From The Urban Dead Wiki
Jump to navigation
Jump to search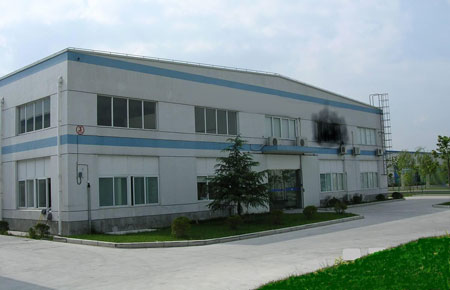 Description
This is a factory located in the suburb of Rolt Heights on the border with Gibsonton to the south. The factory, owned by Superior Fastening Ltd was a leading manufacturer of high quality fasteners and metallic accessories for the electrical and electronics industries across Malton. The factory had its own electro-plating facility which provided surface treatments for the fasteners they had manufactured, as well as for metal parts manufactured by other companies. Ever since construction of the factory was completed in 1988, the company had manufactured specialized fasteners and metallic accessories on an increasing scale. The factory had started out producing fasteners for the audio and videocassette business, but by 1993 had diversified into other electrical and electronics industries. In the end these products were widely used in home appliances, telecommunication, computing, and imaging devices, as well as micro-products like motors and electrical assemblies. The annual production capacity for fasteners was 3.7 billion units. Let me tell you... that's a lot of fastening.
After the "Malton Incident", survivors visited all the factories in the suburb in search of vital supplies. In the end it was decided that this factory was, by far, the lamest of all the factories Rolt Heights had to offer. To this day hitting someone with a fastener from the factory is considered tantamount to calling them lame, although probably a bit more confusing than actually just saying it.


Barricade Policy
This building should be Extremely Heavily barricaded at all times. This is in accordance with the mutually supported Rolt Heights Barricade Plan set forth in agreement with local survivor groups. This building is meant to serve as a safehouse for Malton's veteran survivors.
Big Damn Heroes has established this factory as their main headquarters and monitors and maintains the barricades for this building and surrounding areas.


Current Events
April 14th, 2007 - As the Rolt Heights War continued to take its toll on the suburb's survivor population yet another victim was claimed. On this day Chewe was murdered by Shadowean of Red Rum fame.
---