The Ottewill Arms
From The Urban Dead Wiki
Jump to navigation
Jump to search
the Ottewill Arms
Scarletwood [79, 89]
Basic Info:
Pubs have no internal descriptions, apart from "...an abandoned pub."
Arms can be barricaded normally.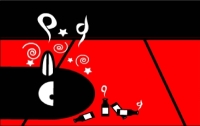 Barricade Policy
The Ottewill Arms follows the Scarletwood Barricade Policy.
Occupancy
The Ottewill Arms serves as an entry point to Gillespie Cinema, and is currently under the watch of Colonel Mustard's Wild Turkeys.
Building History
Back in the '60s, Ottewill served as a night spot for local wannabe acts. Many a drunken brawl has taken place here. Through the years, Ottewill has seen its share of comedians, family socials, even a church gathering or two. But all that is long gone. The only laughs filling the walls of the Arms today, are the manical haunts of men driven to the edge by a life of skirting, and coming back from, death.
Still, though the beer may be warm, Ottewill continues to hold a table or two for the weary to rest their aching bones before they move on to the next corner wasteland in this broken city called Malton.