The Bratt Museum
From The Urban Dead Wiki
Jump to navigation
Jump to search
the Bratt Museum
Pegton [83, 54]
Basic Info:
Museums have a wide range of different collections and exhibitions, although previously they were not lootable. Nowadays, different decorative items may be found there.
Generally, the descriptions found in Museums fall along the lines of "…currently displaying a(n) exhibition/installation/collection of _____________"
Museums can be barricaded normally.
Description
A grand, grey-stone building with a flight of steps leading to the entrance portico.
History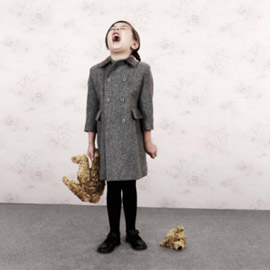 An art museum with a difference, the Bratt Museum specialised in exhibiting unwanted children from across Malton, and in particular those who were found to be so spoilt, self-centred and untameable that neither their natural parents nor any foster parents were capable of tolerating their excesses and antics.
These children were collected by Pegtonian anthropologist Collum Bratt, starting in the mid 19th-century (when buying children was less frowned-upon than today), who declared: "If yous huv any wee bairns that ye cannae abide nae more, bring yon wean tae me, an ah wull find the wee scunner a hame."
In his old age, Bratt set up his eponymous Foundation to ensure his work continued, and exhibitions of captive oiks and drama queens were held right up until the outbreak. It is thought most of the exhibits were able to escape and continue their former foul behaviour by biting, screaming and scratching any incautious adult who came too close.
Barricade Policy
Current Status
For Future Help, recording a date to the building status is recommended.
10 July, 2007: Unknown at this time. --Bono Landy 17:28, 10 July 2007 (BST)