Club Aldrich
From The Urban Dead Wiki
Jump to navigation
Jump to search
Club Aldrich
Pegton [88, 55]
Basic Info:
Clubs are Dark buildings.
The usual internal description of a Club reads as follows:

"…in the near-darkness of the main dancefloor."
When powered by a portable generator, the internal description changes to the following:

"Coloured spotlights highlight an empty stage, and distorted music echoes over the speakers."
Clubs can be barricaded normally.
Club Aldrich
Description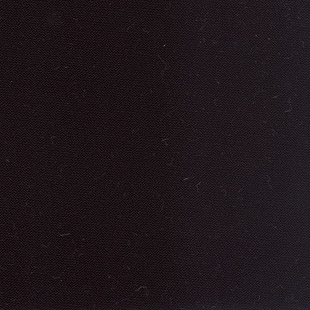 An all-black painted club, inside and out, the building looks so black it's like a total absence of light, like a black hole in its intensity, sucking the life out of everything in its vicinity, just a pit of nothingness as black and empty as your cold dead heart.
History
Founded by Sisters of Mercy singer and Goth icon, Andrew Eldritch, the club was originally a magnet for Malton's misunderstood Goths.
When the manager and Eldritch fell out over whether or not Emo kids should be allowed in, Eldritch sold up and the club changed its name. The zombie outbreak finally settled the matter as quite a few zombies are Emo in nature.
In 2005, a reveller at a lock-in party made an important fluke discovery, when opening a forgotten trapdoor to the cellar revealed more than just a few kegs of stale ready-made Snakebite and Black: the cellar was the repository for the entire Sisters of Mercy back catalogue of lyrics, set lists, hairstyle blueprints and several thousand cans of unused extra-strength hairspray along with vats of black hair dye. Here were the priceless first drafts of Temple of Love (working title: Church of Horniness); there was a demo tape cover of Jolene for John Peel, never sent; behind an old couch were Eldritch's original black (and completely opaque) Ray-Bans.
In a twist of fate akin to the curse of King Tut, the lucky vagabond's find proved deadly. Convinced it was home-brew, he fell into one of the vats of hair dye and drowned. It is thought the treasures were looted in the outbreak which followed soon after, but some items may have been taken for safe-keeping at The Bratt Museum.
Barricade Policy
Current Status
As with other dark buildings in Pegton such as the Glynn Bank, the Club is a popular hangout for serial killers, misfits, psychopaths and bounty hunters who are afraid of being counter-attacked in their sleep. In other words, the clientele is much the same as when the Goths were in town.
For Future Help, recording a date to the building status is recommended.
31 July, 2009 Safe/Powered and well barricaded thanks to Bacardi Corporation.Bacardi--(x)AlvaromesaTalk | Bacardi |MPD | Malton Public Radio 22:29, 30 July 2009 (BST)
Member of Bacardi Company
Alvaro Mesa is Bacardi Representant in Malton

22 February, 2009: SAFE.-- Free898 9:47, 22 February 2009 (EST) 04 August, 2007: At VHB. --Bono Landy 16:54, 7 August 2007 (BST)
24 July, 2007: Its a mess with zeds inside. --Bono Landy 15:35, 24 July 2007 (BST)
10 July, 2007: Unknown at this time. --Bono Landy 17:28, 10 July 2007 (BST)
08 July, 2007 SAFE. --Bono Landy 14:58, 8 July 2007 (BST)
---