McNeil Towers
From The Urban Dead Wiki
Jump to navigation
Jump to search
McNeil Towers
Kempsterbank [53,73]
Basic Info:
Multi-story housing blocks. Windows can be jumped from to turn a character into a zombie.
Towers have no internal descriptions. Some towers, like Lerwill Towers in Greentown, have mobile phone masts mounted on them.
Description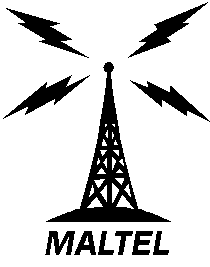 The McNeil Towers are located at 53,73 in the suburb of Kempsterbank. This tall metal-and-glass building with boarded-up windows has a mobile phone mast rising out from the roof. When the building is powered, it enables mobile phone service to the suburb of Kempsterbank.
The views from the uppermost floors are spectacular, offering clear views of the surrounding area. If one is not careful, one can plummet to thier death falling out of the windows of the building.
Barricading Policy
In accordance with the Kempsterbank Barricade Plan, this site is to be kept at Extremely Heavily Barricaded (EHB+4). For those with the free running skill, entry is via the Bearns Arms. This is a resource building and a target of any zombie group.
Status
Building is maintained and manned by a fulltime Knight Templar.--Louis The Blind (talk) 20:14, 26 August 2019 (UTC)
History
28th April 2020 - Building is EHB. Genny is out of fuel. Mafiamanz (talk) 07:51, 28 April 2020 (UTC)
22 May 2009 - EHB and lights on. Radio powered and set to 27.55 MHz. Several survivors inside; both nearby hospitals are under constant assault. --Lariat2301 12:49, 22 May 2009 (BST)
20 Feb 2008 - Secured, generator full, no radio, barricades @ EHB -- Beno_HR
16 Feb 2008 - Ruined, four Zeds inside. -- Beno_HR
9 Jan 2008 - Doors have been left wide open. Survivors inside are being attacked. Mikeroe - Jan.9, 2008.
23 October 2006 - The Knights Templar have successfully activated the mobile phone mast and service in Kempsterbank. Has been maintained since October 2006 by the Knights Templar.
---